Los Gatos, located in the heart of Silicon Valley, is a picturesque town known for its small-town charm and big-city amenities. With its tree-lined streets, vibrant downtown area, and stunning natural beauty, it's no wonder that more and more people are considering relocating to Los Gatos.


From excellent schools to a thriving technology industry to a range of outdoor activities, there are countless reasons why
Los Gatos
is a great place to call home. In this blog post, we'll explore the top eight reasons why you should consider moving to Los Gatos in 2023. Whether you're a young professional or a growing family, Los Gatos offers a unique and fulfilling lifestyle for many.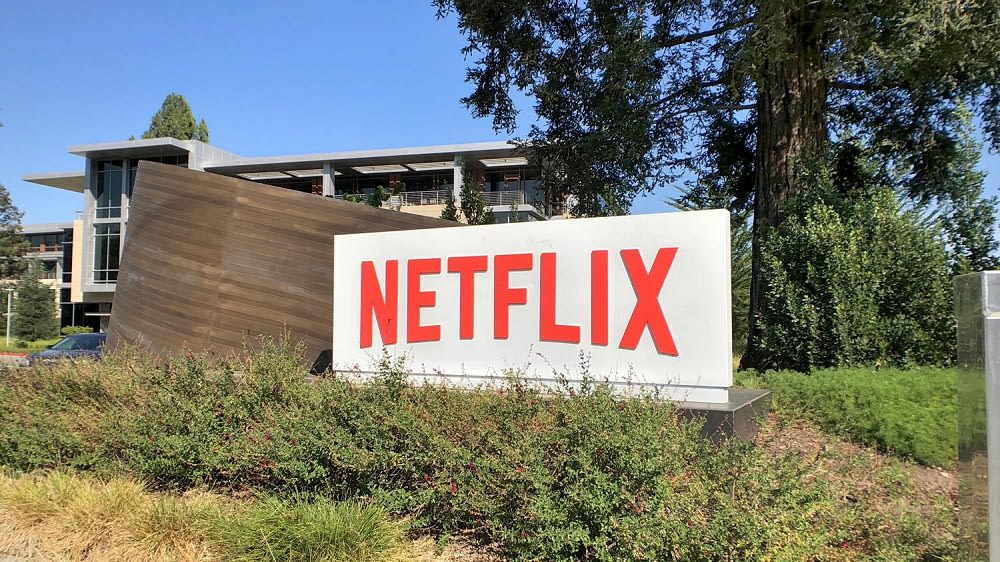 Reason #1: Proximity to Silicon Valley
Living in Los Gatos puts you right in the middle of Silicon Valley, home to some of the world's biggest and most innovative technology companies. With top employers like Apple, Google, and Facebook just a short drive away, there are endless opportunities for career growth and networking. In addition to these giants, Los Gatos is home to several notable companies, including Netflix and Roku. Whether you're an established technology professional or just starting your career, Los Gatos offers unparalleled access to the center of the technology industry.
Reason #2: Excellent Schools
Los Gatos is renowned for its excellent schools, providing a top-notch education for students from kindergarten through high school. The Los Gatos Union Elementary School District and Los Gatos-Saratoga Union High School District boast impressive test scores and academic achievements, setting a high bar for student success. In addition to strong academics, the schools offer a wide range of extracurricular activities, including music, sports, and clubs, giving students ample opportunities to explore their interests and develop their talents. With dedicated teachers and a supportive community, Los Gatos schools are a top reason to consider relocating here.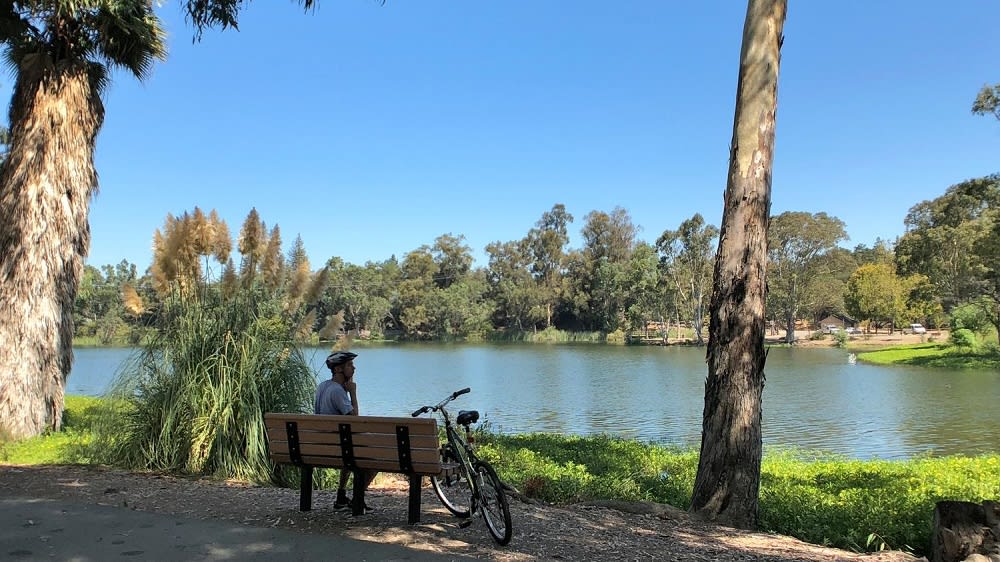 Reason #3: Beautiful Natural Surroundings
Los Gatos is surrounded by some of the most beautiful natural landscapes in the Bay Area, offering residents easy access to beautiful outdoor spaces and gorgeous views of the Santa Cruz Mountains. Outdoor enthusiasts will love the numerous hiking trails and parks, including:
333 Blossom Hill Rd, Los Gatos, CA
This vast park spans 152 acres, featuring paddle boats and row boats for rent, making it perfect for picnics, walks, and biking. The park also hosts the Festival of Lights event every year.
233 Blossom Hill Rd, Los Gatos, CA
Adjacent to Vasona Lake County Park, Oak Meadow offers a ridable miniature railway, the
Billy Jones Wildcat Railroad
, and the W.E. "Bill" Mason Carousel.
17350-17770 Alma Bridge Rd, Los Gatos, CA
Los Gatos Creek Trail is a popular walking and biking path that spans 9.7 miles and passes through Vasona Lake County Park and Oak Meadow Park. It's the perfect way to explore the stunning natural surroundings of Los Gatos.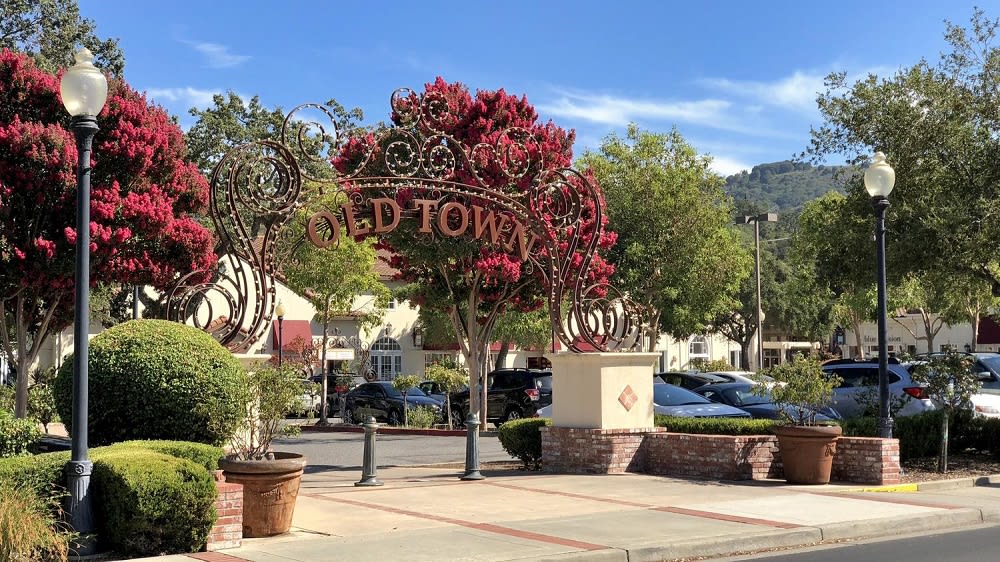 Reason #4: Thriving Downtown Area (Old Town Los Gatos/Downtown Los Gatos)
One of the most compelling reasons to relocate to Los Gatos is its thriving downtown area, which offers an eclectic blend of shops, restaurants, and entertainment options. Whether you're in the mood for a casual lunch or an upscale dinner, you'll find plenty of dining options in
Old Town Los Gatos
.
And if you're looking for fresh produce and local goods, don't miss the Los Gatos Farmers Market in the heart of downtown. Held on Sundays year-round, this vibrant market features an impressive selection of seasonal fruits and vegetables, artisanal cheeses, and other locally-made products.

The downtown area is also home to several annual events and festivals, including the Los Gatos Wine Walk and the Fiesta de Artes, which celebrate the region's rich culinary and artistic traditions.
Reason #5: Sense of Community
Los Gatos is a town that prides itself on its strong sense of community. With a friendly and welcoming atmosphere, residents of Los Gatos are quick to make new arrivals feel right at home. Many community organizations and volunteer opportunities are available, which provide an excellent way to get involved and meet new people. The population of Los Gatos is diverse, making it a very inclusive community.


Throughout the year, various events are held to bring people together, such as the annual Community Garage Sale and the Holiday Tree Lighting Ceremony, to name a few. Whether you're looking to participate in a community service project or attend a local festival, there are plenty of opportunities to connect with others and contribute to the community in Los Gatos.
Reason #6: Easy Access to an Active Lifestyle
One of the best things about relocating to Los Gatos is the easy access to an active lifestyle. The town has several top-notch fitness centers, such as La Rinconda Country Club, Bay Club Courtside, The Club at Los Gatos, and Los Gatos Swim and Racquet Club. The Jewish Community Center, Yoga Studio, Pilates Studio, and Orange Theory are excellent options for those who prefer group fitness classes. Whatever your fitness goals, Los Gatos has something to offer to help you lead an active lifestyle.
14595 Clearview Dr, Los Gatos, CA
A premier destination for sports and leisure enthusiasts, offering two impressive 18-hole championship golf courses, a refreshing swimming pool, a fully equipped gym, and a serene yoga studio. With additional amenities like a bocce ball court and a range of exquisite dining options, the club provides a delightful experience for members and guests, all set amidst picturesque grounds where numerous social events are regularly held.
14675 Winchester Blvd, Los Gatos, CA 95032

A top-of-the-line sports facility offering a range of amenities. Members can enjoy state-of-the-art fitness equipment, indoor and outdoor pools, tennis and basketball courts, spa services, group exercise classes, and personalized training programs, making it an ideal destination for those seeking a holistic wellness experience.
285 E Main St, Los Gatos, CA
A multi-sport facility that caters to fitness enthusiasts of all ages. With its rock climbing wall, indoor and outdoor pools, and a well-equipped fitness center, it offers a diverse range of activities for members to enjoy.
14700 Oka Rd, Los Gatos, CA
A family-friendly facility spread over 6 acres and offering a variety of amenities. With 13 lighted tennis courts, a well-equipped fitness center, and a refreshing pool, it provides ample opportunities for active recreation and wellness. Additionally, the club offers group classes, allowing members to engage in fun and interactive fitness activities.
Reason #7: Excellent Weather
Los Gatos experiences comfortable temperatures year-round, with mild winters and warm, dry summers thanks to its mild Mediterranean climate. Residents of Los Gatos can expect plenty of sunshine throughout the year, providing ample opportunities for outdoor activities such as hiking, biking, and swimming. With various parks, trails, and other outdoor spaces to explore, there's always something new to discover in Los Gatos' beautiful natural surroundings.
Reason #8: Access to all the Bay Area has to offer
Los Gatos residents have the privilege of experiencing a blend of unique small-town charm and big-city amenities. The town's prime location provides easy access to major Bay Area cities, airports, and attractions. Situated at the border of Monte Sereno, Saratoga, Campbell, and San Jose, Los Gatos is just a short drive from San Francisco, Oakland, and the beaches of Santa Cruz. This makes it the perfect home base for those who want to enjoy all that the Bay Area has to offer while still having the ability to retreat to the peace and tranquility of Los Gatos at the end of the day.
Conclusion
Los Gatos offers many opportunities for those looking to relocate to a thriving community with a small-town feel. From its excellent schools and the strong technology industry to its stunning natural beauty and range of outdoor activities, Los Gatos truly has it all. If you want to explore
homes for sale in Los Gatos
or learn more about the local real estate market, don't hesitate to
contact the Amy McCafferty Team
. Our experienced agents are dedicated to helping you find the perfect home in this beautiful part of California.