Welcome to Los Gatos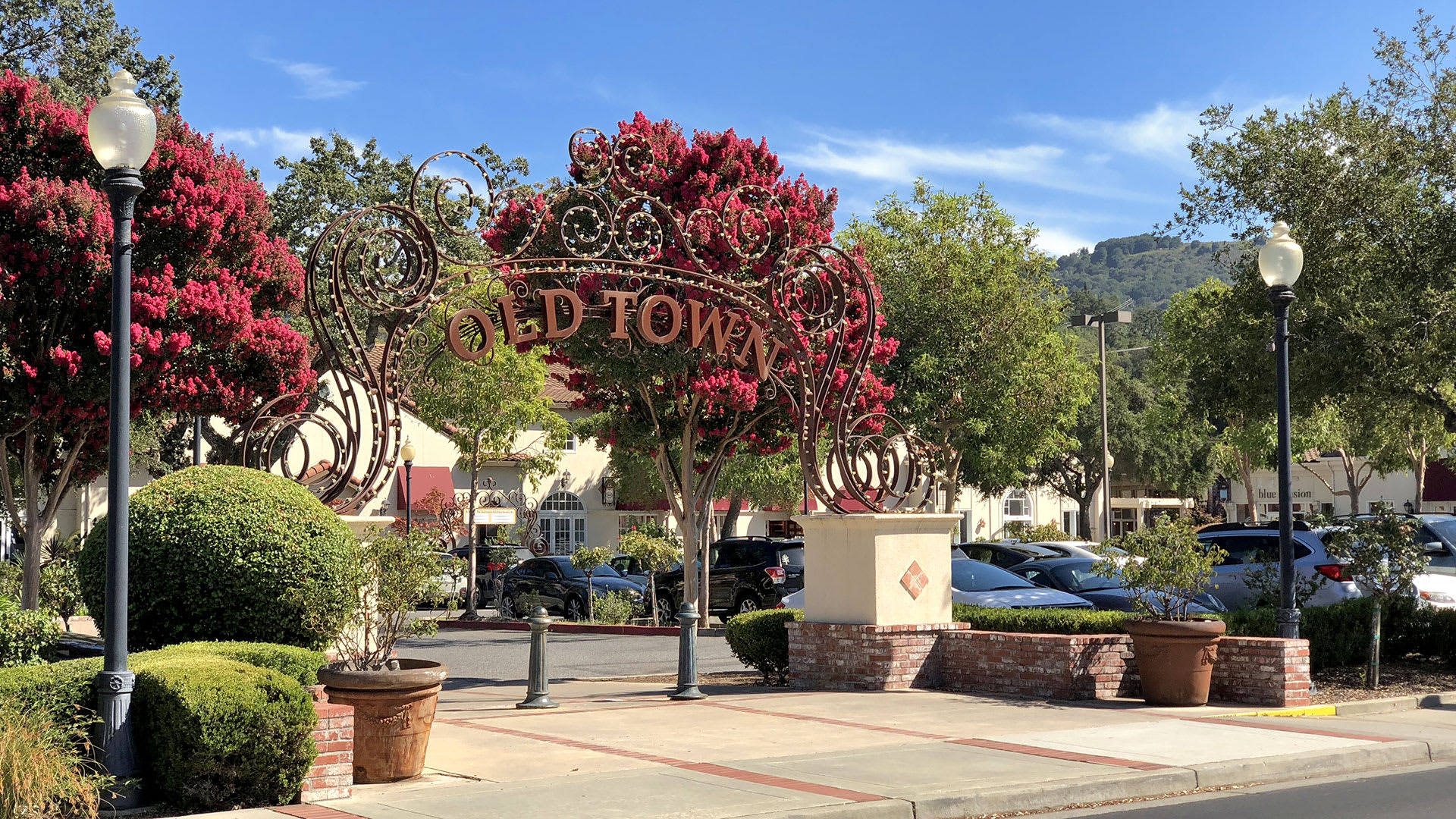 Nestled at the base of the Santa Cruz Mountains, the quaint and charming town of Los Gatos is one of the oldest communities in Santa Clara County. Los Gatos prides itself on being a self-contained community with over 3,000 businesses to serve residents and often is a destination point for visitors attracted to the lovely terrain and historic character.
The pedestrian-oriented downtown district enjoys wonderful restaurants and cafes plus boutique shops and professional services. At different times of the year, local concerts, parades and festivals are enjoyed in the downtown Los Gatos parks and plazas.
As a community with a full mix of ages, family sizes and incomes, many local and national celebrities, famous inventors, C-Suite and other top level executives call Los Gatos home.
What to Love
Biking and hiking trails

Green outdoor spaces, preserves, and parks

Numerous fine dining and entertainment options

Proximity to the Santa Cruz beaches and mountains

Quick access to Fortune 100 tech companies

Great commute location, easy access to highways 17/85

Award-winning schools
Local Lifestyle
With around 300 sunny days a year, Los Gatos has a vibrant community with a great affection for culture, entertainment, parks, preserves and schools. The active foot traffic in downtown Los Gatos gives it a lively personality, while the broad blend of architectural styles makes the town unique. With a large level of community involvement, Los Gatos is a magnet for individuals and families who wish to live in a tight-knit environment of neighbors and friends alike.
Dining, Entertainment, & Shopping
Los Gatos offers residents and tourists a plethora of locations to dine, drink, shop and enjoy nature.
Old Town Los Gatos
is a fantastic outdoor shopping destination in the heart of Los Gatos, with various restaurants, shops, and service centers.
If you are a fitness enthusiast, near the intersection of Monte Sereno, Los Gatos and Campbell is
Bay Club Courtside
. The club has tennis courts, three heated swimming pools, and a fitness center. You can tag along with friends or family for exercise classes, biking and much more. For racquet sport aficionados, there are many different tennis and pickleball leagues that take place throughout the year.
For those that like to enjoy time on the green,
La Rinconada Country Club
is located in the heart of Los Gatos and one of the most beautiful properties in all of the Santa Clara valley. The Club overlooks the western foothills all the way to the Santa Cruz mountains. There is also an exceptional indoor/outdoor dining experience, gym and pool.
La Pastaria
is a chic restaurant that serves authentic Italian cuisine. The establishment's sidewalk seating area allows you to take in breathtaking views of adjacent streets and buildings. You can expect exceptional service from the restaurant's friendly staff. La Pastaria's rich menu features sumptuous Italian dishes such as handmade pasta, Caesar salad, and meatballs. After having a hearty meal, you can choose your favorite wine from the establishment's extensive wine list. The restaurant also allows you to reserve private dining, catering, and large group events.
The Lexington House
is a contemporary American restaurant that serves seasonal, authentic Californian cuisine in the heart of Los Gatos. The restaurant's outdoor dining area offers an unforgettable culinary experience thanks to its blend of greenery and modern fixtures. Its creative menu features favorites such as pastrami duck confit and seasonal okonomiyaki.
Enoteca La Storia
is an upscale restaurant that serves Italian cuisine. The establishment's outdoor and indoor dining areas accentuate its family-friendly atmosphere. You can tag along with your family to savor, share, and explore different wine options and sumptuous dishes. Enoteca La Storia draws inspiration from Italy's unique culture, traditional tasting rooms, and awe-inspiring cuisine. The restaurant's prolific menu includes popular dishes such as heirloom tomatoes, Caprese salad, and baked rigatoni. After a hearty meal, you can select your favorite wine from the establishment's wine varieties.
Campo di Bocce
is a fantastic choice to taste traditional Italian fare. The establishment has a spacious outdoor patio, bocce courts, an indoor dining area, and a full bar. You can also host a private event by making a reservation in advance.
If you are a fan of live music performances,
Los Gatos Music in the Park
is the must-visit. The venue's family-friendly atmosphere allows you to enjoy various musical genres with friends and family. You can bring a portable chair for a relaxed, fun-filled evening. If you are a Jazz music enthusiast,
Jazz on the Plazz
is a must-attend hosted in Los Gatos. The event treats revelers to an evening of melodic jazz music and partying.
The Festival of Lights is an incredible annual event that takes place on Thanksgiving and Christmas. The festival features a drive-through with lights, LED displays, and holiday music.
The Los Gatos Farmers Market has something for everyone with fresh, locally-sourced produce, organic meats, cheeses and baked goods and many other items from local restaurants and mom-and-pop shops. The market attracts hundreds of buyers and families from Los Gatos, Monte Sereno, Saratoga and beyond every Sunday of the year.
Being at the base of the Santa Cruz Mountains, Los Gatos has quick access to many of the scenic trails of all difficulties. In Los Gatos proper lies the Los Gatos Creek Trail that runs from downtown Los Gatos up to the Lexington Reservoir and back around. This trail also can be taken all the way through to Vasona Lake County Park and even the Los Gatos Creek County Park for a longer, flatter walk or bike ride.
Schools
The Los Gatos Union School District serves the Los Gatos community.
Notable public and private schools in the district include:
Los Gatos High, 9-12 (Public)

Raymond J. Fischer Middle, 6-8 (Public)

Daves Avenue Elementary, K-5 (Public)

Louise Van Meter Elementary, K-5 (Public)

Blossom Hill School, K-5 (Public)