Nestled in the scenic Santa Clara Valley, Los Gatos is a charming town known for its picturesque landscapes and a thriving culinary scene. With a wide range of dining options, from upscale eateries to cozy cafés, Los Gatos offers a delightful experience for food lovers. So, grab your appetite and embark on a gastronomic adventure through the flavors of Los Gatos. Bon appétit!

The Pastaria & Market
27 N Santa Cruz Ave, Los Gatos, CA
The Pastaria & Market is a culinary destination where you can enjoy both a delightful dining experience and bring home artisanal Italian ingredients. The restaurant offers a variety of freshly made pasta dishes, from classic favorites like tagliatelle bolognese and wood-fired oven specialities like burrata pizza with spicy Schiacciata salami. After your meal, explore their market, where you'll find a curated selection of specialty Italian products, including imported olive oils, aged balsamic vinegars, and handcrafted pasta, allowing you to recreate the flavors of Italy in your own kitchen.

Teleferic Barcelona
50 University Ave B270, Los Gatos, CA

Teleferic Barcelona captures the vibrant essence of Spain in the heart of Los Gatos with its lively tapas-style dining. Delight in iconic Spanish small plates such as Patatas Bravas and Jamón Ibérico, all while immersing yourself in the festive ambiance. The bar menu boasts signature cocktails, a selection of Spanish wines, and the beloved Sangria. Teleferic Barcelona invites you to indulge in an unmistakably Spanish dining experience, brimming with energy and the rich flavors of the Mediterranean, including the enticing allure of authentic paella.



Source: @thebywater on Instagram
The Bywater
532 N Santa Cruz Ave, Los Gatos, CA
Craving some Southern comfort food? The Bywater brings the flavors of New Orleans to Los Gatos. This lively restaurant serves up Cajun and Creole dishes with a modern twist. From gumbo to fried chicken and po' boys, each dish at The Bywater is bursting with authentic flavors that will transport you to the heart of Louisiana.

Chez Philippe
34 N Santa Cruz Ave, Los Gatos, CA

Chez Philippe is a French-Californian fusion gem exuding elegance and warmth. The ambiance strikes a balance between upscale and inviting, with classic French décor and cozy lighting. Led by Chef Philippe, the menu is a culinary journey featuring starters like French onion soup and Parisian steak tartare, followed by delights like classic duck confit and succulent seafood dishes. On Sundays from 10:30am-2pm, patrons can indulge in an incredible brunch spread that includes crepes, mimosas, omelets, sandwiches, and salads.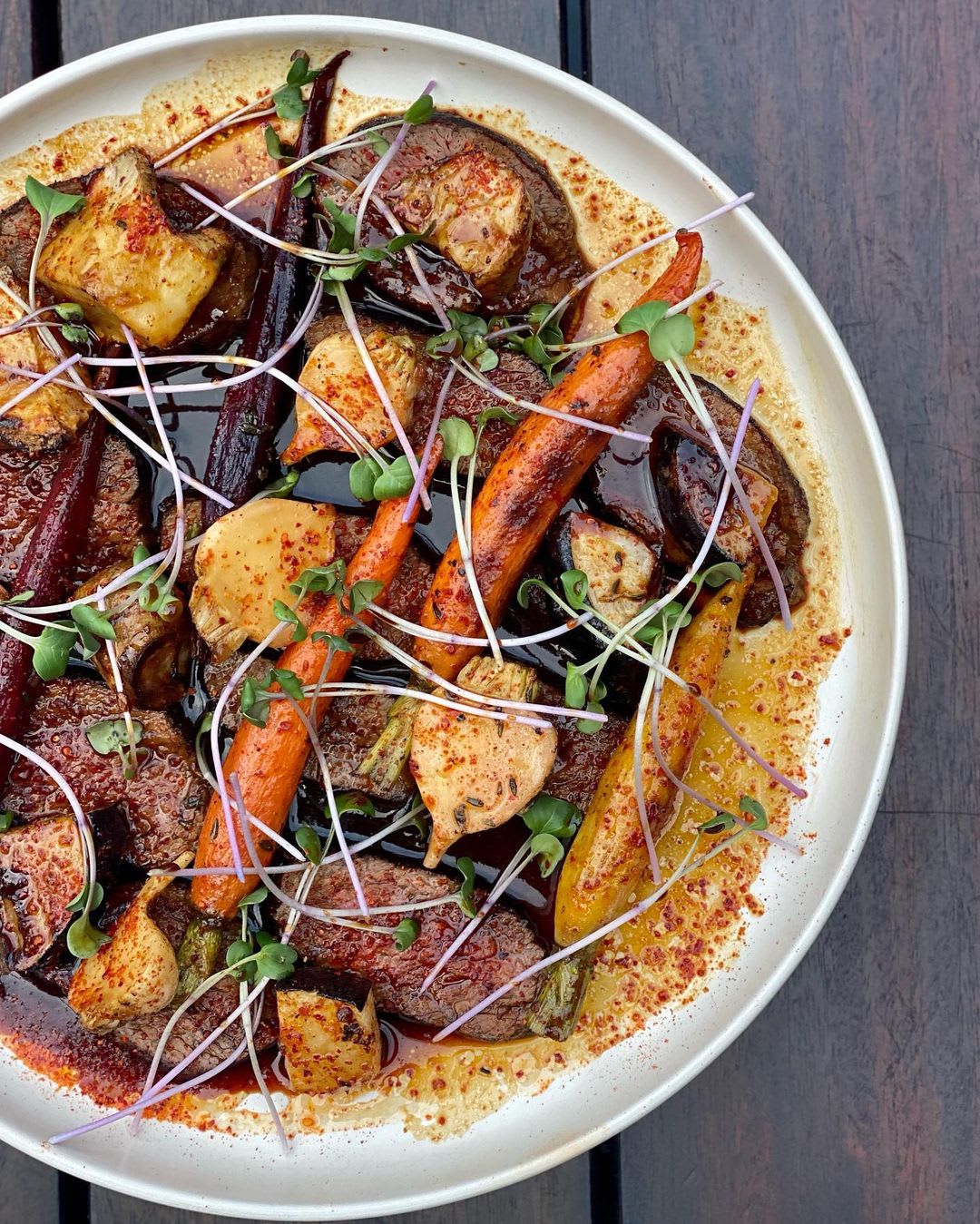 Source: @thelexlg on Instagram
The Lexington House
40 N Santa Cruz Ave Ste A, Los Gatos

Nestled in the heart of downtown Los Gatos, The Lexington House is a gastropub that combines rustic charm with a contemporary twist. The menu changes frequently to highlight the freshest seasonal ingredients, ensuring a dining experience that is always exciting and innovative. Complement your meal with a handcrafted cocktail from their extensive list, featuring unique creations and classic favorites. Be sure to make a reservation beforehand as space is limited.

Dio Deka
210 E Main St, Los Gatos, CA
Experience the warmth and hospitality of Greece at Dio Deka, an upscale restaurant that transports you to the Mediterranean with its inviting atmosphere and authentic flavors. From the traditional tzatziki and spanakopita to the succulent lamb chops and whole-roasted fish, each dish showcases the richness of Greek cuisine. The knowledgeable staff can guide you through an extensive wine list featuring exceptional Greek varietals, elevating your dining experience to new heights.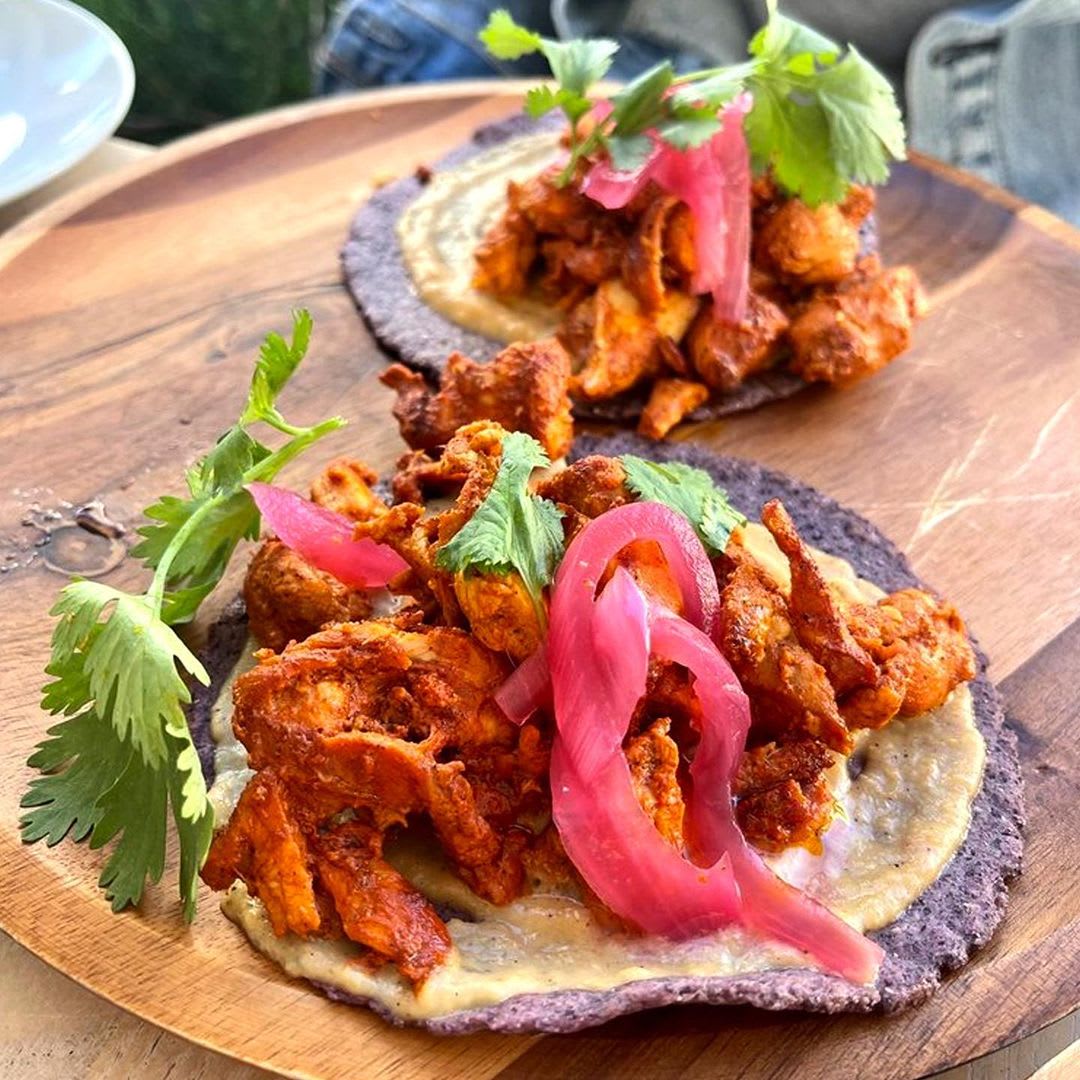 Source: @zonarosarestaurants on Instagram
Zona Rosa
81 W Main St, Los Gatos, CA
For a taste of Mexico in Los Gatos, Zona Rosa is the place to be. This vibrant restaurant combines traditional Mexican recipes with modern culinary techniques. Enjoy dishes like chile relleno, enchiladas, and ceviche, all made with fresh and high-quality ingredients. Don't forget to pair your meal with one of their signature margaritas or craft tequilas.

Centonove
109 W Main St, Los Gatos, CA
At Centonove, you'll find a taste of rustic Italy in the heart of Los Gatos. The restaurant prides itself on serving authentic Italian cuisine, with dishes that highlight the simplicity and quality of ingredients. From the rich flavors of their house-made pasta to the fragrant aromas of wood-fired pizzas, every bite transports you to the Italian countryside. The warm and welcoming atmosphere, paired with an extensive wine list featuring Italian varietals, creates a truly memorable dining experience.
Los Gatos is a paradise for food enthusiasts, with its diverse culinary offerings and charming dining establishments. As you explore the culinary treasures of Los Gatos, you may find yourself falling in love not just with its food scene but with the community as a whole. If you're considering a move to this charming town, explore homes for sale in Los Gatos and check out our Los Gatos neighborhood page to learn more. When you're ready to take the next step, contact the Amy McCafferty Team to start your journey to finding the perfect home.