When it comes time to make home renovations, many homeowners struggle to decide which upgrades are the best to make among dozens of options. It can be tough to figure out which renovations will yield the best return on investment, especially if you're dealing with a luxury home.
Over our combined 30 years of experience in the real estate industry and Amy's background as an Interior Designer, we've discovered the most strategic renovations to increase your return on investment and make your home stand out and attractive to today's buyer pool in the short and long-term. Whether you're preparing your Los Gatos home for sale or are looking for value-adding projects, read on to learn about the home renovations you should work on first.
What impacts ROI when it comes to renovations?
Renovating your home looks different for each individual and family. Whether you're giving your home a fresh coat of paint or landscaping the front grounds, every project is unique. Knowing the factors that
impact ROI
before you start can also help you target projects with the best chance of boosting value. Here are the top four elements that go into the equation:
Region and neighborhood

Local housing market and property values

Amount of time available to renovate

Other expenses and hidden costs
Consulting with a local and experienced real estate agent is a great way to get the conversation started about making improvements to your home. The Amy McCafferty Team understands what features are vital to boosting ROI in the Los Gatos real estate market and which you can afford to hold off doing for now.
Boost your curb appeal
The first impression a potential buyer has of your home is often the exterior, so it's important to make sure your property looks its best from the street. One way to do this is by investing in landscaping. For example, if your property is surrounded by a lot of trees and bushes, consider trimming them back to reveal more of the house. This will make the property appear larger and more inviting.
Some of the best ways to boost ROI and curb appeal include:
Adding plants and greenery near the entryway

Repaint the front door and ensure your address number is clear and distinct

Mow and trim the yard and clean up hedges or overgrown trees

Fix any cracks or damage to walkways

Clean fencing, rake leaves, and spread fertilizer to encourage grass growth
Adding a fresh coat of paint
Whether freshening up your front door or your entire home, a new coat of paint can do wonders for your property's ROI. Even when cleaned routinely, walls, baseboards, and other painted surfaces naturally fade over time. This is especially true for outdoor surfaces, which are regularly exposed to the elements. Assess your home to see which surfaces could benefit from a new coat of paint.
Additionally, if any of the rooms in your home have bright, boldly colored walls, you'll want to consider repainting with a neutral hue. Neutral shades are preferred when listing your Los Gatos home, and can further boost ROI.
Update lighting and plumbing fixtures
Another way to increase the value of your home is by updating your home's light fixtures — both on the interior and exterior. This can be a relatively inexpensive way to brighten up the space and make a big impact on the overall appearance of your home.
Updating your faucets, shower heads, and other plumbing fixtures can give your home a modern and refreshed look. Newer plumbing fixtures are often designed to be more water-efficient, which can lead to lower water bills. We strongly believe it's worth the investment and It's a great selling point for prospective buyers.
Install new flooring
Home prices are on the rise across the country, so investing in a new flooring project can be a great way to attract a wider range of buyers. We've found that buyers immediately recognize flooring when house hunting. Buyers appreciate consistent and updated flooring which provides a clean and refined look. It's best to use quality materials in your renovated floor like hardwoods. These materials carry the highest ROI for renovators, since they're in fashion, last longer than other options, and are a renewable resource.
The cost of refinishing or completely replacing your flooring can be among the most pricey for homeowners with large homes, but renovators can see an
ROI up to 80%
depending on the type of flooring.
Remodel your kitchen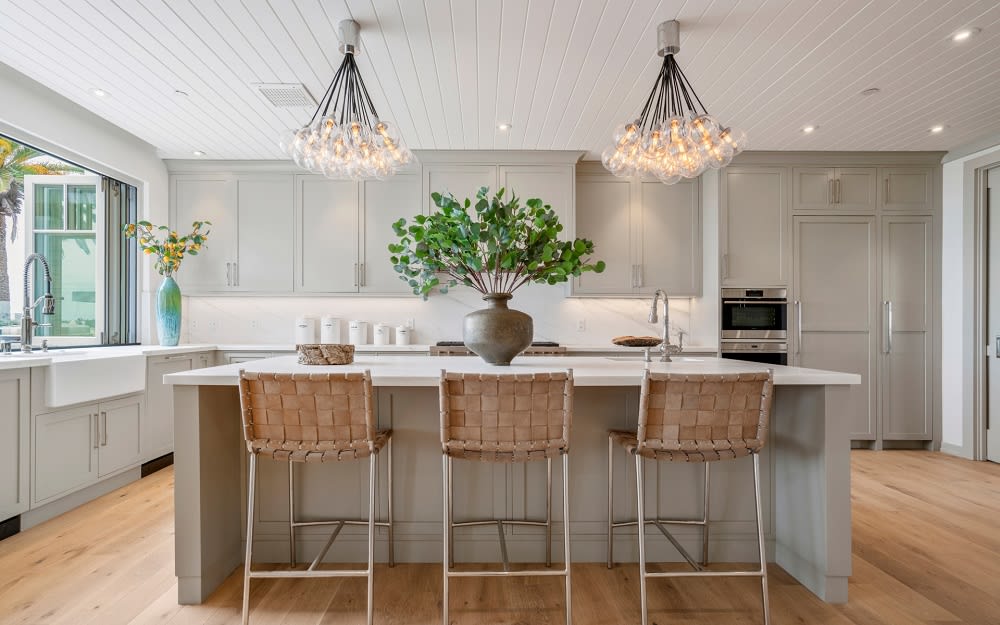 Now if you're looking to optimize for a home sale several years down the road but want to enjoy the fruits of your renovation labor, we've found that the kitchen is one of the most important rooms in the house when it comes to selling a home. It is where potential buyers will spend a lot of their time during a home tour and it can make or break their decision to make an offer. A kitchen that is updated, modern, and functional can attract buyers and increase the value of your Los Gatos home.
Buyers appreciate a homeowner who invests in a fashionable yet timeless style, and the kitchen is the perfect place to display this. These rooms are full of utilitarian items like ovens, refrigerators, and stove tops, so it's a good idea to make sure your appliances are current. Then, turn to countertops and cabinets and consider installing sustainable, high-quality materials like marble and stone and hardware in steel or brass.
Modernize your bathrooms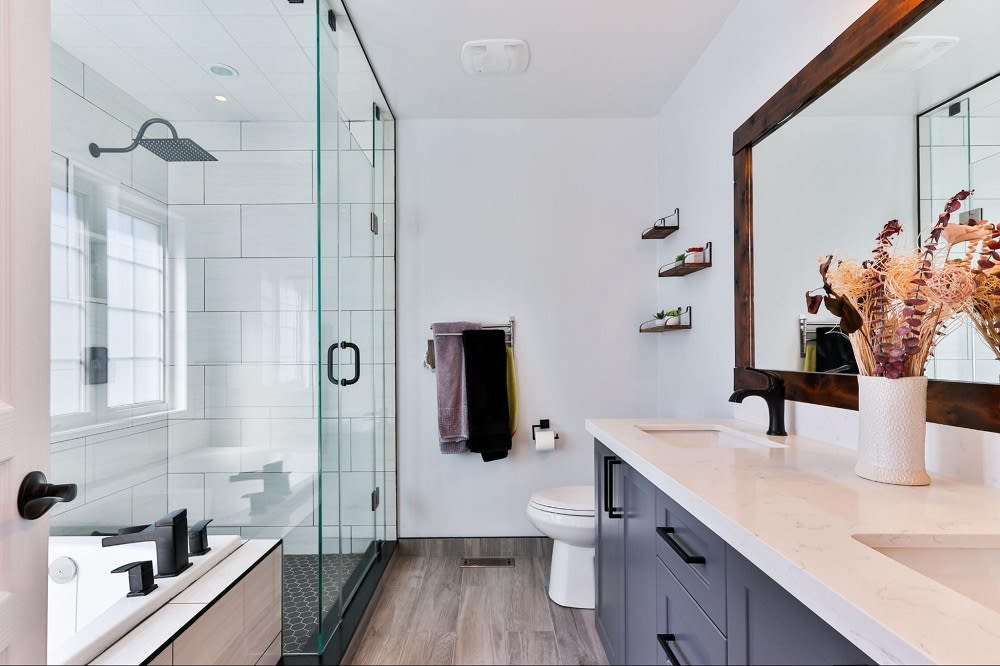 Same with the mid-long term timeline above, a well-designed bathroom can make a big impact on the overall aesthetic of the home and can set it apart from other properties on the market. Additionally, modern amenities such as dual sinks, a walk-in shower, or a soaking tub can be major selling points for potential buyers. Investing in a bathroom remodel can ultimately lead to a higher sale price and a faster sale of your property.
Contact the Amy McCafferty Team today!
You don't have to take on these projects alone! When you list with the Amy McCafferty Team, we'll walk through your home and make recommendations towards projects we feel would best for your specific home, budget, and situation. We'll work with our list of professional and trusted vendors to obtain bids and will schedule and coordinate all repairs. Before you know it, your home will be cleaned, staged, and ready to hit the market!
Our team recently helped a lovely couple in Campbell
sell their family home
. Learn about the simple and cost effective changes we made to the home to maximize ROI.
If you have any questions or comments about increasing ROI on Los Gatos real estate or Saratoga houses, reach out to the
Amy McCafferty Team
today for more information!