At the Amy McCafferty Team, we understand the importance of making a good first impression when it comes to selling a home. That's why we go the extra mile to prepare each property for the market, ensuring it looks its best and stands out from the competition.

One example is our recent sale in Campbell. This property was in original condition. To maximize the desirability to buyers, we felt a little facelift would really help maximize return on investment. With just a few key enhancements, the property could stand out from the competition. Property enhancements to sell do not need to be expensive.
Painting
The ceilings in the living room and family room areas were acoustic ceilings which most buyers find outdated. Confirming that these ceilings didn't contain asbestos given the age of the property, they were an easy thing to eliminate. We then painted the entire interior with a light neutral color which brightened up the whole house.

The exterior was a tinted stucco and looked nice, though power washing the exterior to get rid of debris and cobwebs and adding a new coat of paint to the trim created a fresh and tidy look.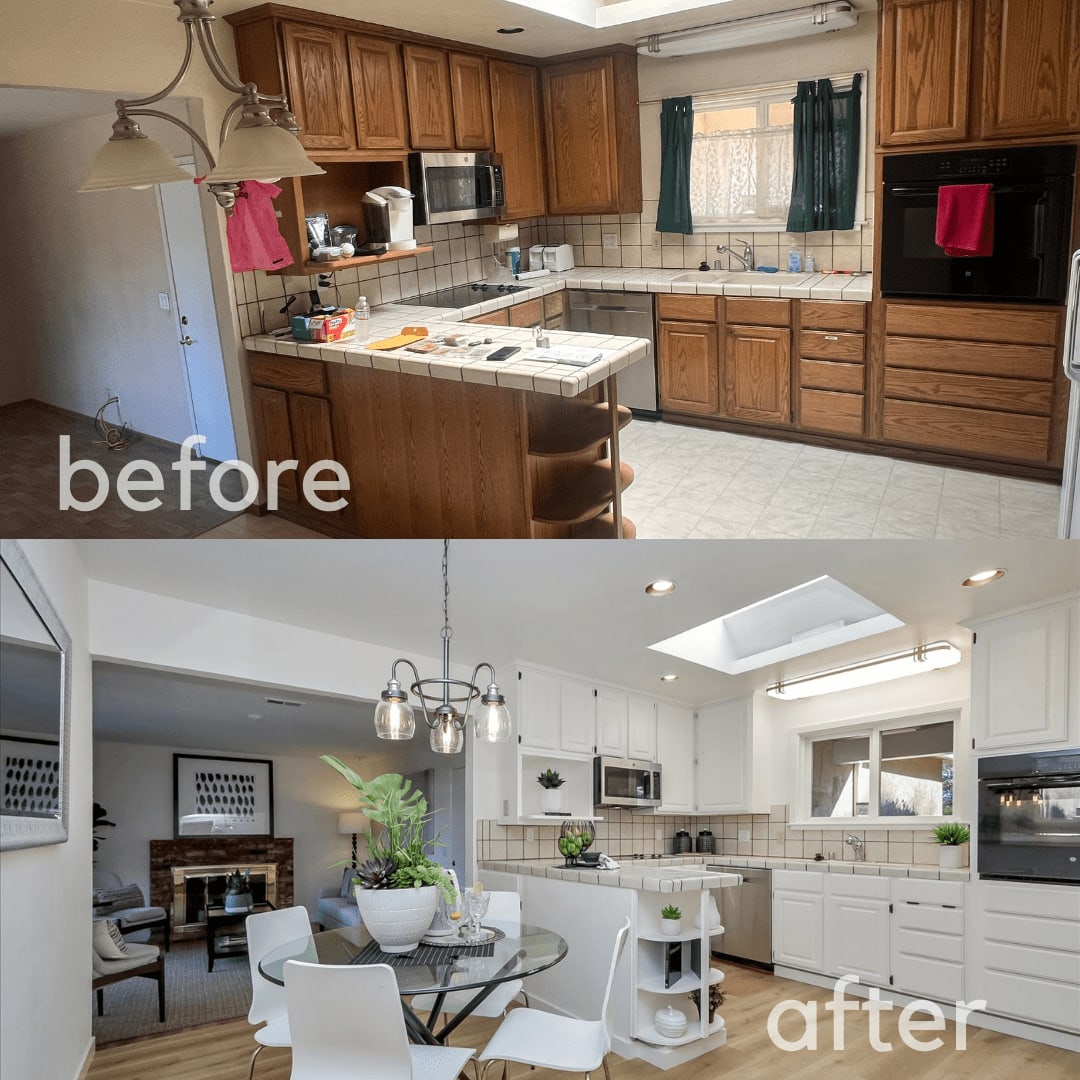 Flooring
Next, we tackled the flooring. Consistent flooring is a much more appealing design therefore we replaced the outdated carpeting and vinyl flooring with a high-quality, neutral laminate flooring throughout.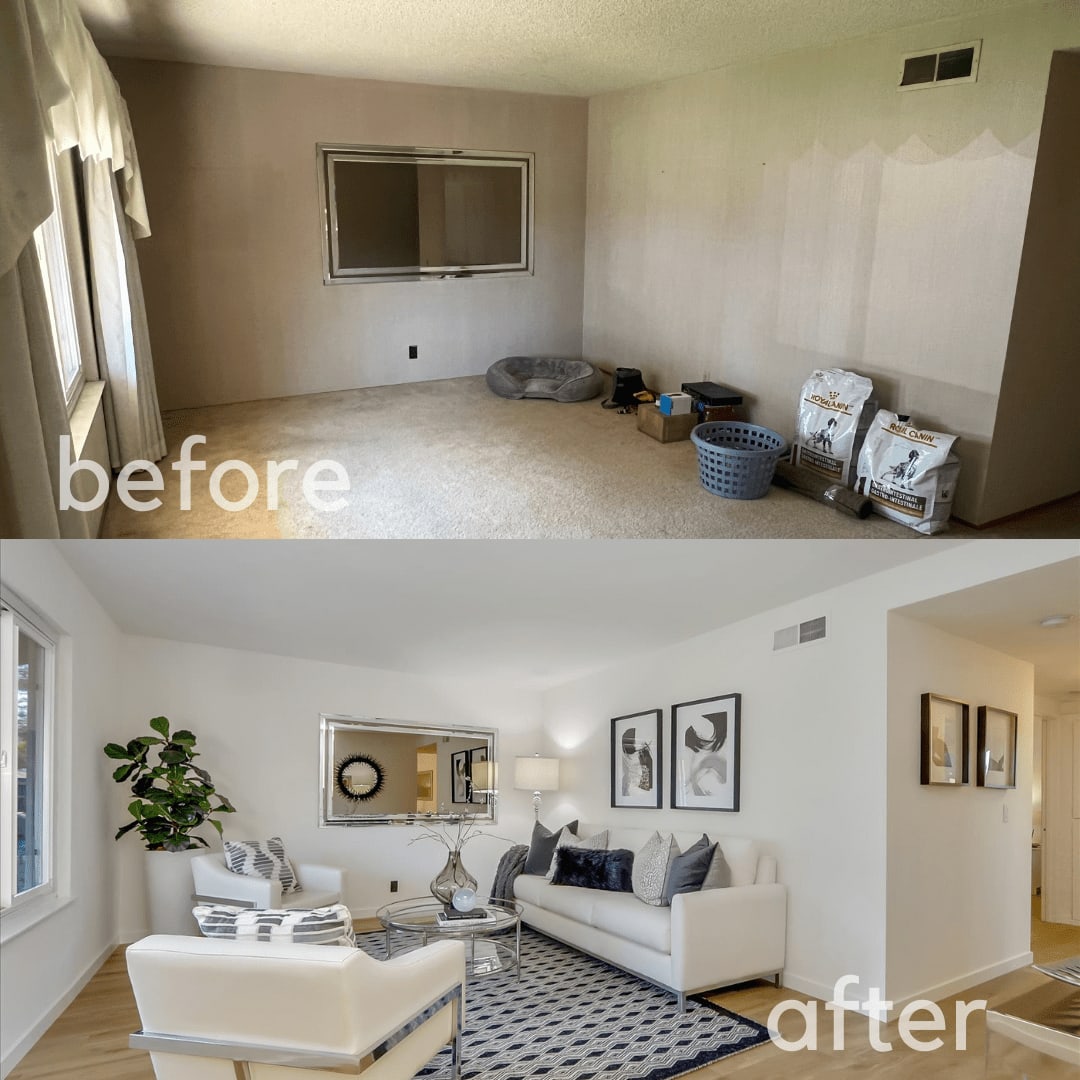 Staging
Finally, we staged the home to perfection. We carefully selected furniture and decor that would complement the home and showcase its best features. This included arranging the furniture in a way that maximized the flow of the space and adding touches of color and texture to create a warm, inviting atmosphere.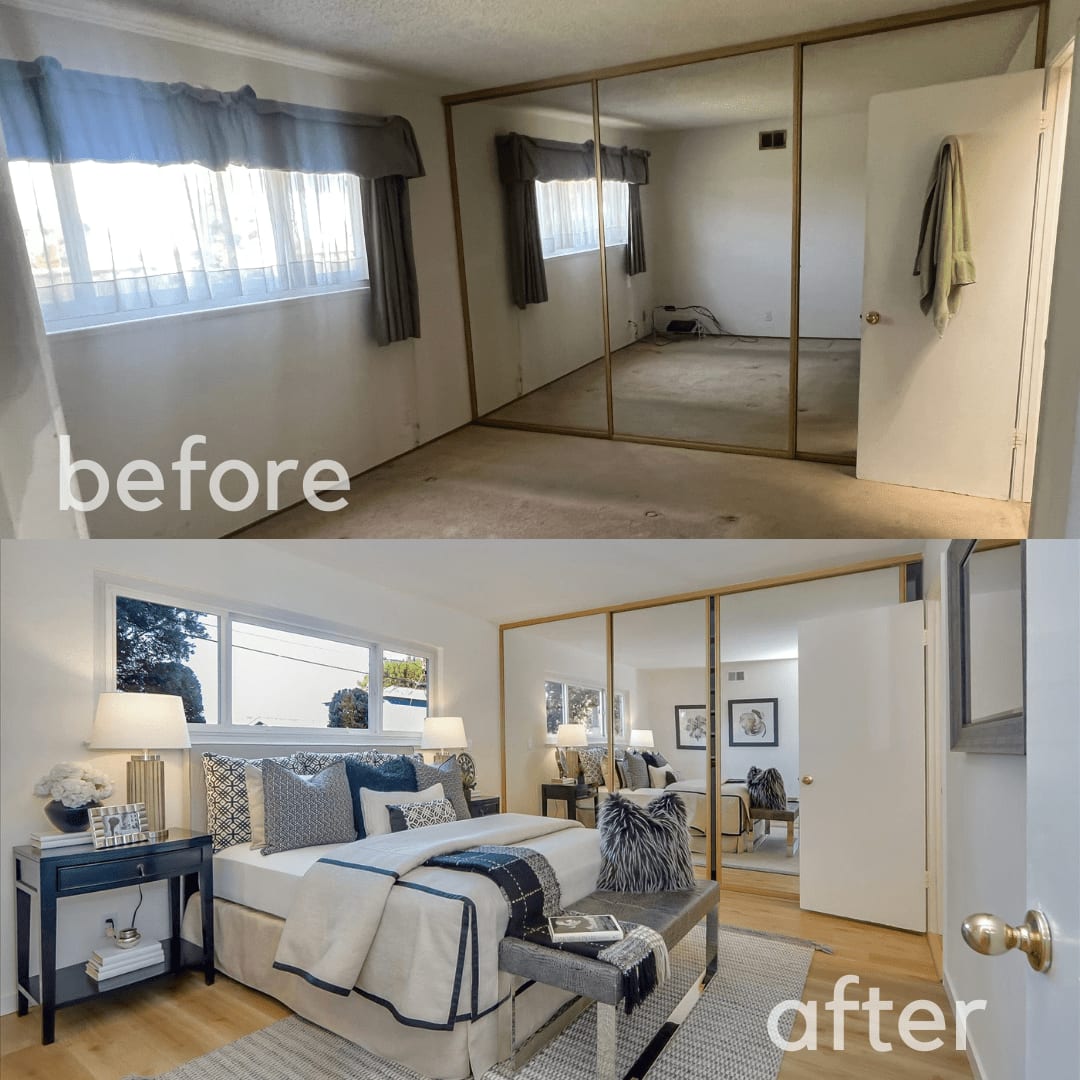 The result was a stunning home that was ready to hit the market. And it didn't take long for buyers to take notice. Within just a few days, we received 10 offers and were able to negotiate a top-dollar sale for the homeowners. The home sold for $170,000 over list price (13% over asking), our sellers couldn't be any happier! Take a look at what the homeowners had to say about working with the Amy McCafferty Team:

Amy and her team made our house-selling experience a dream! Her knowledge and expertise from preparing our home for sale, including managing all of the preparations, to completing the sale exceeded our expectations. She knows what new home-buyers are looking for and she made our house look beautiful. We highly recommend Amy and her team to anyone in the area who wants to sell their home. She is the best! -Susan & Mike O. (Campbell)
Thanks to our efforts to prepare the home for sale, the homeowners were able to achieve their goals and move on to their next chapter. If you're looking to sell your home, don't hesitate to contact the Amy McCafferty Team. We'll work with you to prepare your property for the market and help you achieve a successful sale.