With the holiday season upon us, the events that Los Gatos hosts for the community infuse the town with festive cheer. Watch the town get decked out in lights or attend a wide range of holiday performances. Whether you're a long-time resident or searching for homes for sale in Los Gatos, check out these events to get into the holiday spirit.
Tree Lighting
On December 2nd at Town Plaza Park, make sure to dress warmly for Los Gatos'
Annual Holiday Tree Lighting
. This festive tradition is a local favorite and will start at 5 PM with the tree lighting at 6 PM. Take a free photo with Santa until 7 PM—the sparkling lights make for a perfect backdrop! Don't miss this traditional marker of the holiday season in Los Gatos!
Children's Christmas & Holiday Parade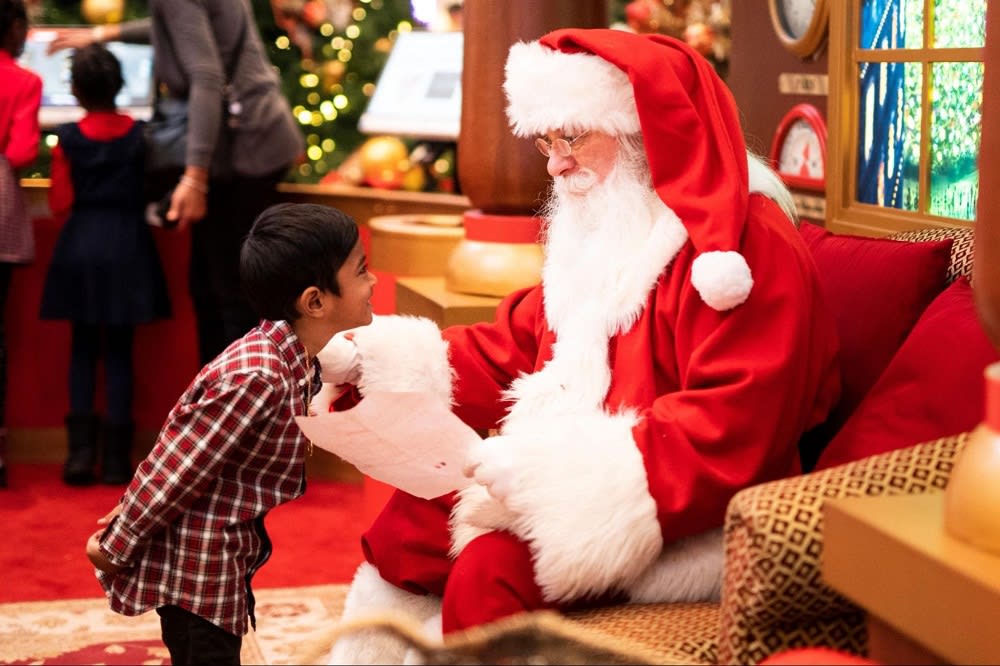 Photo courtesy of Unsplash
On December 3rd at 11 AM, join the community for the return of the 66th annual
Los Gatos Children's Christmas & Holiday Parade
. Families can watch their children walk the parade in costume or perform band and musical routines. The parade features student talent from Los Gatos High School, LGS Recreation, and the Los Gatos Lions. Enjoy the bright colors, themed costumes, and music as you get into a festive mood.
The parade starts at the corner of Almendra Avenue and North Santa Cruz Avenue, then travels south along Santa Cruz Avenue to Main Street, before ending at Church Street. Attendees should plan accordingly for road closures, traffic, and parking to secure a good spot along the parade's route. Visitors who are arriving by bike can leave their bikes at the free bike valet service, which is located at Municipal Lot #1.
Fantasy of Lights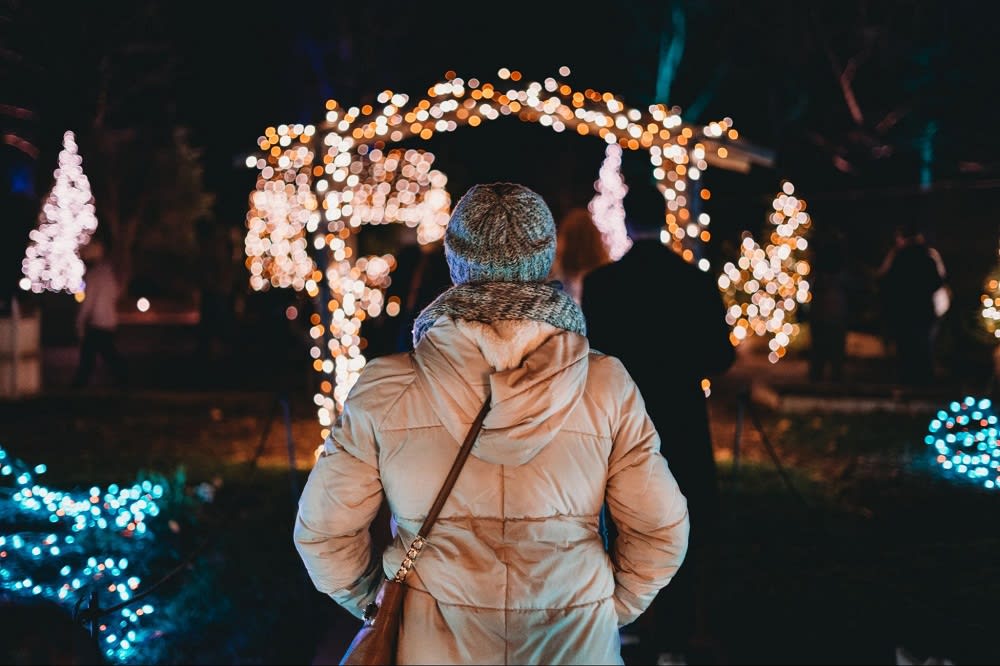 Photo courtesy of Unsplash
For an especially festive experience in Los Gatos, attend the 24th annual
Fantasy of Lights
at Vasona Lake County Park. Those who are interested in walking along the festively-lit 1.5-mile path can purchase tickets ahead of time for December 3rd and 4th. Alternatively, you can enjoy this spectacular light display from the comfort of your own car! Drive through the attraction from December 6th to 30th (excluding Christmas Day).
Featuring environmentally-friendly LED lighting, visitors will love the 50+ themed displays that make up Fantasy of Lights, as well as the 90-foot Christmas tree decked out in colorful decoration. Large, animated displays include tunnels of moving lights, pens of penguins, pirate cannons, and even a basketball-pro Santa Claus!
Holiday Tea & Tour
On December 4th, reserve your spot for the Ainsley House's 28th annual
Holiday Tea & Tour
. Tea starts at 12 PM, where visitors can choose from a menu of tea sandwiches, desserts, tea, and a choice between sparkling cider or champagne. Tea is hosted in the Carriage House and an attached tent that's festively and warmly decorated for the holiday season. This feel-good event supports the Campbell Museum Foundation, which hosts events for the community.
After tea, guests can enjoy a self-guided tour of the historic Ainsley House, whose second floor is beautifully decorated for the holidays. With this year's theme "Holiday Alphabet," guests can figure out how each room was decorated using a different letter of the alphabet. For a souvenir to mark the occasion, a holiday boutique has been set up in the Ainsley House's kitchen. A holiday boutique is also located in the Carriage House, which visitors can explore during tea.
Holiday Carriage Rides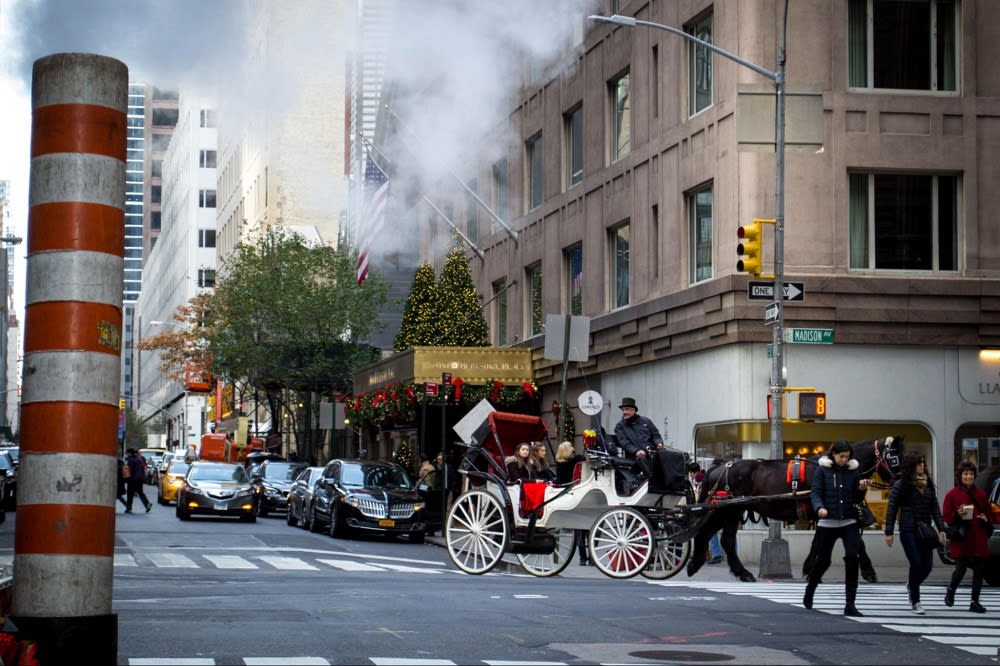 Photo courtesy of Pexels
Starting December 8th,
Holiday Carriage Rides
return to Downtown Los Gatos. Guests can enjoy a night ride from 5 PM to 8:45 PM, or 5 PM to 9:15 PM on select dates. Beginning at Town Plaza, riders sit back for a 20-minute ride as holiday bells on horses chime magically. Admire the decorated historic homes along North Santa Cruz Avenue while sipping on complimentary hot chocolate and eating homemade cookies.
The Nutcracker
Los Gatos Ballet
's skilled performers return to the stage for this year's showing of The Nutcracker. A holiday classic, The Nutcracker is the perfect way to get into the holiday spirit. Guests can enjoy performances from December 20th to 22nd at 7 PM at the McAfee Performing Arts Center.
With live music from the San Jose Youth Symphony, the perfectly-timed score, ornate costumes that glitter with each turn and jump, and captivating dancing will enthrall audiences. Attendees will feel like they're right beside Clara as she vanquishes the Mouse King and enters the palace of the Sugar Plum Fairy. Whether you're new to the ballet scene or a ballet lover, you're sure to enjoy this company's performance.
Winchester Mystery House
Although visitors may think this locale is better suited for the spooky season, The
Winchester Mystery House
expertly mixes a Victorian haunted air with the winter holidays during this season's events. On December 3rd and 4th, the Menagerie Holiday Oddities & Curiosities Market hosts several vendors offering unique wares. From antiques to handmade wares ranging from taxidermy to natural science and unique collectibles, guests can expect an original experience unlike anything they've encountered before.
On December 29th, join the Winchester Mystery House for Aiden Sinclair's Ghosts of Christmas Passed, an interactive evening performance featuring paranormal illusions. Watch as Sinclair spins Christmas ghost stories so expertly they seem to come to life. This Dickenson-esque performance brings attendees back to the chill of winter's roots—when nights were long and the dawn cold.
Ready to celebrate in Los Gatos?
Los Gatos hosts several holiday events for community members to get into the festive spirit. Enjoy the bright lights of traditional events like the Christmas Tree Lighting or the Christmas Parade, or enjoy a carriage ride or ballet performance. Those who prefer the spookier side of winter can also find attractions that fulfill their expectations. When you're ready to experience these holiday events each year, the Amy McCafferty Team is ready to help! Contact Amy or Eric McCafferty to guide you through your home search.

*Header photo courtesy of Unsplash