There are countless interior design styles, but some are more popular than others. If you're looking for inspiration or simply want to know what's trendy right now, keep reading. In this blog post, we'll discuss the most popular interior design styles and give you examples of each one. So whether you're renovating your Silicon Valley home or just curious about the latest trends, read on!
Curves ahead
While straight lines and geometric shapes are classic, curves are coming back.
This trend
is being driven by a desire for more organic shapes and a need for comfort. Curves can be found in everything from furniture to lighting fixtures, adding a softness to any space.
If you're looking to add some curves to your home, consider investing in a piece of curved furniture, like a sofa or chair. You can also find curves in lighting fixtures and hardware. Just remember to keep the rest of your space fairly simple, so the curves don't overwhelm it.
Turning up the temperature on neutrals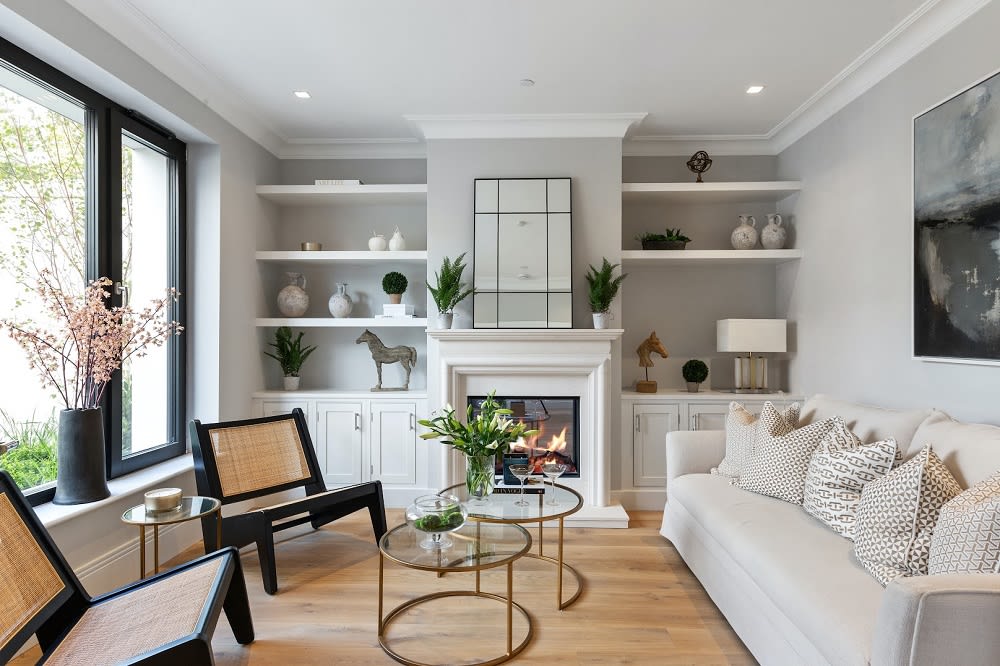 Neutral colors have been popular for years, but we're seeing a shift toward warmer tones. Beige, taupe, and brown are all making a comeback. This trend is being driven by a desire for more cozy and inviting spaces.
If you want to try this trend in your home, start by painting your walls with warm, neutral colors. Then, add some cozy furniture and textiles in shades of brown, beige, and taupe. You can also find warm neutrals in lighting fixtures and hardware.
Mix pieces from different periods
Another popular trend
is mixing pieces from different periods. This can give your home a sense of history and character. To do this, look for furniture and accessories that have a vintage feel. Then, mix them with more modern pieces.
One way to mix different periods is to pair a vintage sofa with a modern coffee table. Or, you could hang an antique mirror above a contemporary fireplace. If you're unsure where to start, try looking for pieces with a similar color or material. For example, you could pair a wooden chair with a metal table.
Green is having a major moment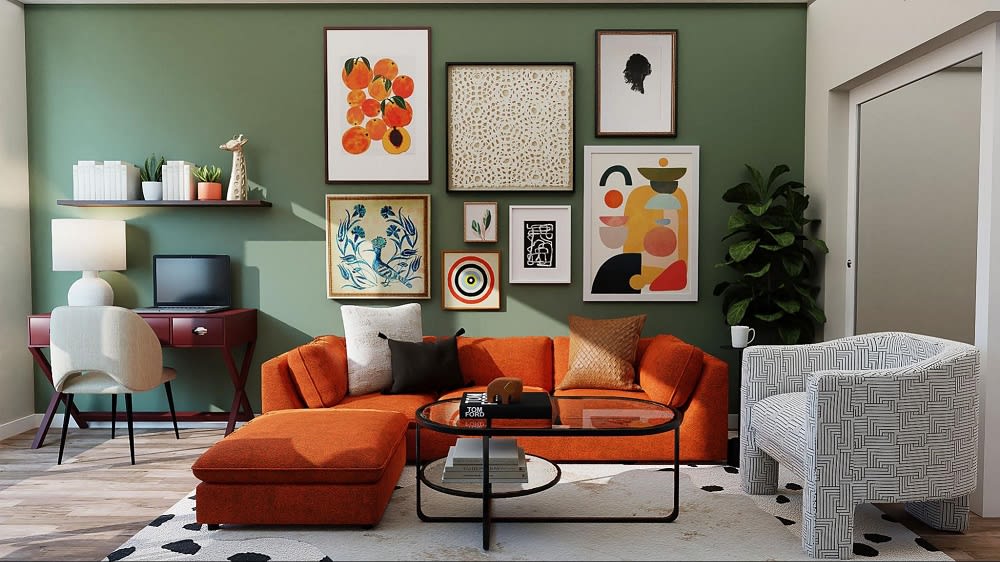 One of the hottest trends right now is using green in your home. This can be anything from adding a few plants to your décor to painting your walls a green hue. Not only is green aesthetically pleasing but it's also said to have calming effects. If you're looking for a way to add some life to your home, consider adding some green.
One way to add green to your home is to paint one of your walls a light green color. You could also hang a green tapestry or piece of art. Or, if you want something more permanent, consider adding some greenery to your décor. Plants are an easy way to do this, and they can also help increase humidity and even reduce stress.
If you've always struggled with plants
, don't worry! The plant parent boom has provided lists of low-maintenance plants, like spider plants and pothos, which are perfect even for folks with a certified "plant killer" card.
Add some plants to your space if you want to bring the outdoors in. You can also try incorporating natural materials, like stone or wood. And if you have a patio or balcony, make sure to take advantage of it! Spend some time outside every day, even if it's just for a few minutes.
Texture, texture, texture!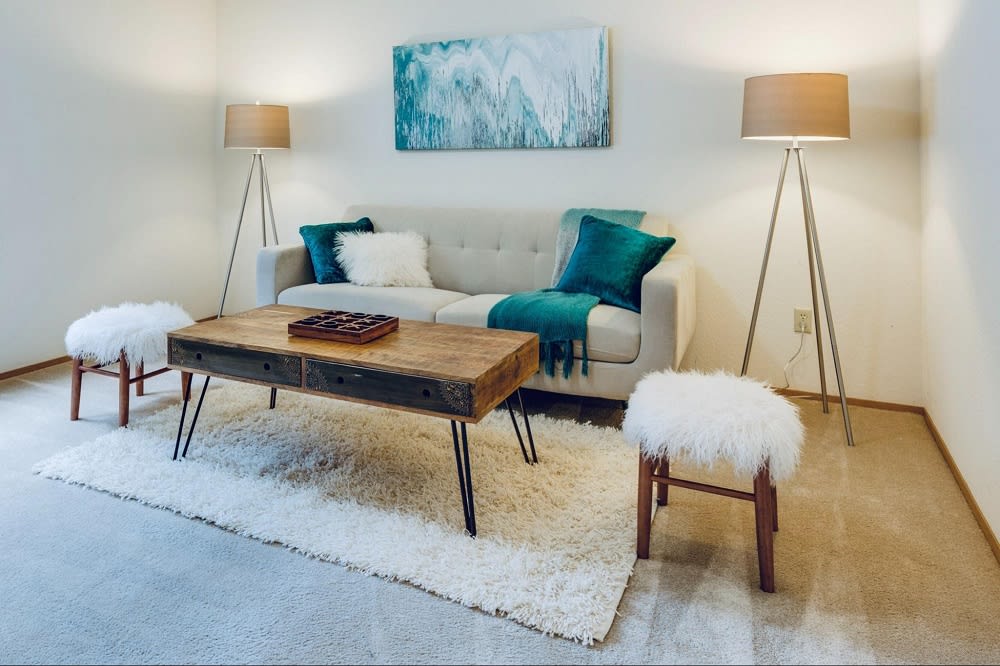 Another popular trend is adding texture to your home. This can be done with everything from furniture to fabrics. Textured pieces add visual interest and can make any space feel more inviting.
If you want to add some texture to your home, start by looking for furniture and accessories with interesting shapes or textures. You could also try using textured fabrics, like velvet or wool. And, if you want to really make a statement, consider adding a textured wallcovering. This is a great way to add texture without making your space feel too busy.
Multi-purpose spaces
As more people return to a hybrid or in-office work schedule, the need for multi-purpose spaces has increased. These are areas that can be used for both work and leisure. A great way to create a multi-purpose space is to choose furniture that can be used in multiple ways. For example, you could get a sofa that converts into a bed to make a guest room and den or a side table that can be used as a desk. If you want to create a multi-purpose space, start by considering how you want to use the space. Then, choose furniture that can be easily adapted to different uses.
Sustainability is key
As we become more aware of the impact our choices have on the environment, sustainability has become a top priority for many people. When it comes to interior design, there are many ways to
make sustainable choices
. Start by choosing recycled or locally sourced materials when renovating or purchasing new furniture and invest in energy-efficient appliances.
Focus on well-being
As the world becomes increasingly digitized, many people are looking for ways to disconnect and focus on their well-being. This has led to an increased interest in interior design that promotes relaxation and mindfulness. This may look like creating a bedroom that is free of electronics or adding a cozy reading nook to your living room. If you want to create a space that promotes well-being, start by thinking about how you want to feel in the space. Then, choose furniture and décor that will help you achieve that feeling.


Interior design is always changing, and it can be hard to keep up with the latest trends. However, by focusing on well-being, sustainability, and multi-purpose spaces, you can create a timeless interior design that will stand the test of time. The
McCafferty Team
hopes these tips have given you some ideas for updating your home décor in a stylish and sustainable way. If you are interested in buying or selling Silicon Valley properties, contact Amy or Eric for a consultation.