Welcome to Saratoga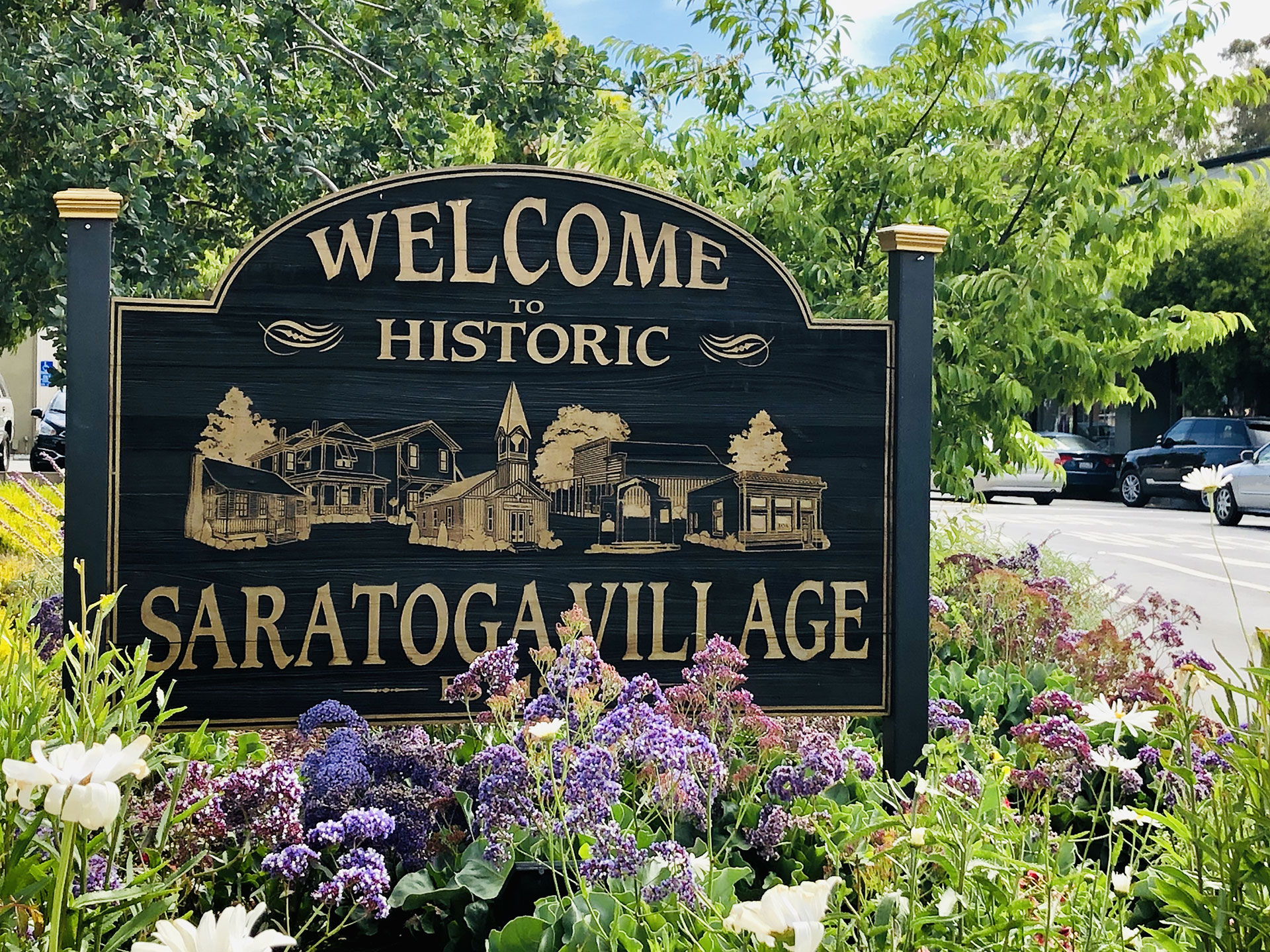 Situated on the southwestern edge of Santa Clara County of the San Francisco Bay Area lies Saratoga - a city with a variety of neighborhoods, each with a different feel. Saratoga is known for its fine dining spots, wineries, top-rated schools and attractions like the Hakone Gardens, Villa Montalvo and Mountain Winery. All this combined with its close proximity to the FAANG companies, Saratoga has remained as one of the most desirable places to live year after year. The McCafferty Team, experts in real estate, have a wide range of luxurious homes for sale in Saratoga, CA. Their team is dedicated to helping clients find their dream home in this coveted location.
Saratoga's prolific history as a thriving center dates back to 1956, when it was incorporated. Visitors from neighboring communities typically flock to the city's numerous attractions all year round.
What to Love
Stunning mountain views

Award-winning schools

Numerous parks and attractions

Beautiful, top-rated wineries

Quick access to Fortune 100 tech companies

Great commute location, easy access to highways 17/85

Proximity to downtown Santa Cruz mountains and beaches
Local Lifestyle
Saratoga neighborhoods span from vibrant and lively to peaceful and quiet, depending on proximity to Los Gatos and Monte Sereno, the downtown or commuter passways. Its lush green outdoor spaces around Highway 9 and in the mountains and beautiful residences garner a peaceful and family-oriented way of living for many residents. For those with a taste for a little more action, the downtown enjoys several tasting rooms, coffee shops and cafes.
Dining, Entertainment, & Shopping
Saratoga residents have much to choose from with regards to fine dining and entertainment options.
La Fondue
is an upscale restaurant that gives guests a classic European culinary experience in Saratoga. The establishment features an interactive table grill and requires guests to choose between chocolate and cheese for grilled meat and fondue. La Fondue has a family-friendly and eclectic atmosphere thanks to its dimly lit dining rooms featuring classical paintings. The restaurant's chefs utilize premium ingredients, including farmer's market groceries, Australian lamb, and beef coated with scrumptious broths. You can reserve a table at the establishment well in advance.
Flowers Saratoga
is a chic contemporary restaurant that offers authentic American cuisine in the heart of Saratoga. The restaurant has facilities for intimate and large-group dining. Its handcrafted cocktails and rich wine varieties complement various dishes.
The
Historic Saratoga Village
is a must-visit if you are into wine tasting. The village has a tasting room that invites guests to swirl and sip handcrafted wines and enjoy a fresh breeze on the room's patio. The destination also has quaint stores, fashion boutiques, fine dining options, and deluxe cafes.



The Hero Ranch Kitchen

is an elegant restaurant that serves sumptuous American fare. Modern fixtures on the restaurant's indoor and outdoor dining areas give it a contemporary look and feel. The restaurant's rich menu includes popular dishes such as pork chops, crab cakes, lamb chops, and butter cake.
Things to Do
Saratoga's numerous local attractions, events, services, and festivals make the community unique.
Saratoga has something for you if you are a connoisseur of fine wines. You can take a wine-tasting bus to explore the various wineries and vineyards across Saratoga Hills. Most tasting rooms in the area allow you to enjoy handcrafted wines in rustic wine-tasting rooms.
Mountain Winery
is a fantastic spot to chill out with friends and family in Saratoga. The mountainside winery offers fine dining, tours, and wine-tasting opportunities. The Mountain Winery also hosts many famous rock and pop artists and comedians in the amphitheater each season.
The
Montalvo Arts Center
is a historical art and cultural center in the heart of Saratoga. The architectural style of the classical Villa Montalvo is a sight to behold. You can tag along with your friends and family for a day of sightseeing and hiking.
Saratoga Farmers Market is a popular event where local farmers showcase and sell fresh produce in Saratoga. You can expect to find fruits, Asian vegetables, and local delicacies.
Schools
The Saratoga Union School District serves the Saratoga community. Notable public and private schools in the district include:
Saratoga High School, 9-12 (Public)

Lynbrook High School, 9-12 (Public)

Challenger, Pre-K-8 (Private)

Sacred Heart, Pre-K-8 (Private)

Redwood Middle School, 6-8 (Public)

Foothill Elementary, K-5 (Public)

Argonaut Elementary, K-5 (Public)
The McCafferty Team is a well-respected and established real estate team with a proven track record of success in the Saratoga CA real estate market. Discover an exquisite selection of homes for sale in Saratoga, CA, featuring luxurious amenities and picturesque surroundings, with the assistance of our experienced real estate team.