Welcome to Almaden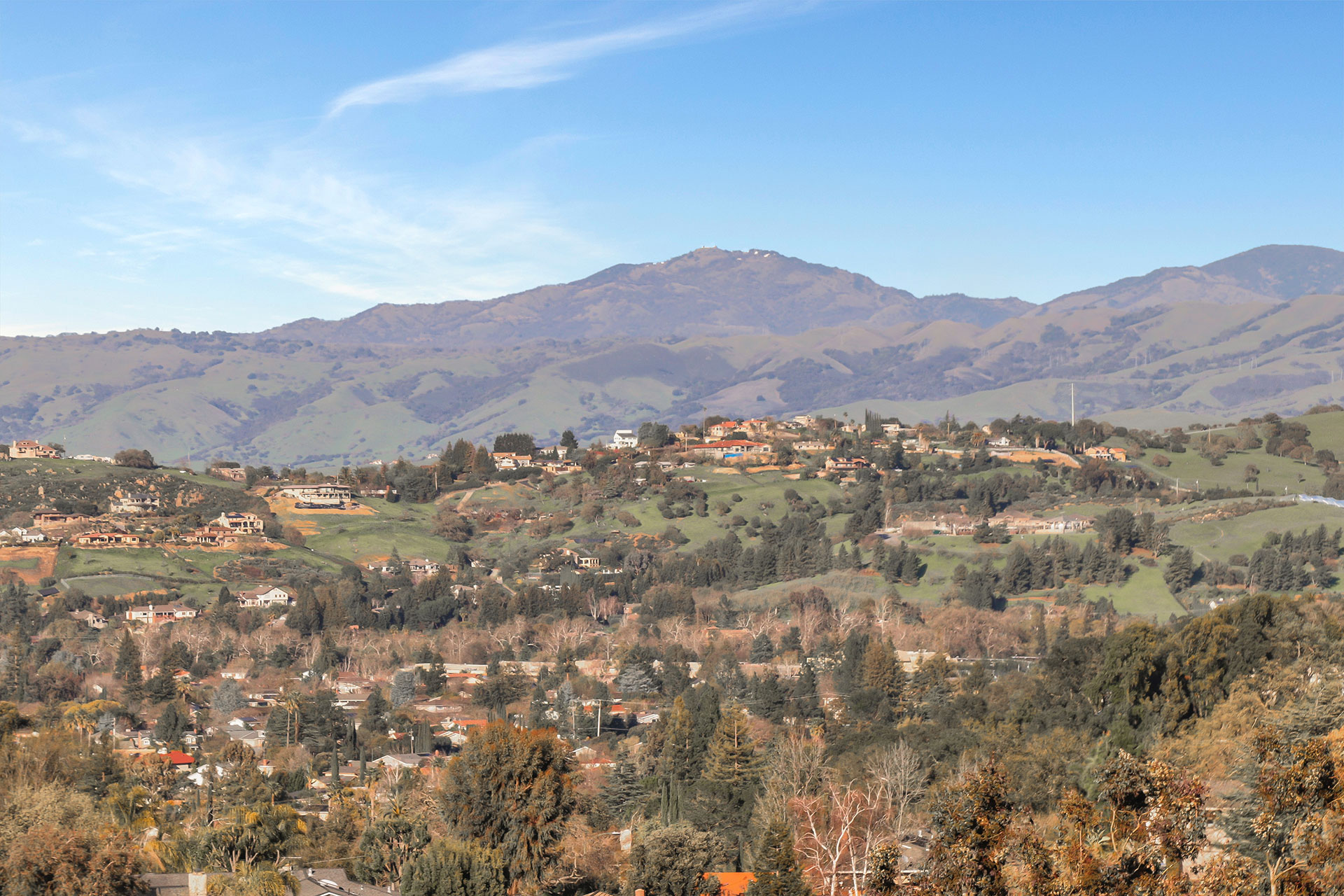 Almaden is situated on San Jose's southern edge. The area is best known for its golf, swim and racquet communities, ample parks and preserves, mining history, and its notable landmarks include English Camp and the New Almaden Quicksilver Mining Museum.
Ranch style homes and craftsmans are the predominant home architectural style in the community, and residents and visitors enjoy wide-ranging outdoor amenities and an active lifestyle. With its moderate and sunny climate, highly regarded schools and its tight knit neighborhoods, the Almaden Valley has remained one of the most attractive neighborhoods in greater San Jose.
What to Love
Proximity to downtown San Jose Fortune 500 offices

Highly-rated public schools

Easy access to hiking and biking trails

Historical landmarks, sites, and monuments

High levels of safety
Local Lifestyle
Almaden has many outdoor open spaces and quiet neighborhoods, giving Almaden a rural California charm. Although Almaden has a close proximity to downtown San Jose, gives it a friendly and quiet feel, with many individuals and families partaking in the golf, swim and racquet communities in the heart of the town while always getting their steps in strolling around the neighborhood or many hiking trails.
Dining, Entertainment, & Shopping
Almaden and its neighboring areas like Los Gatos and Willow Glen offer wide-ranging entertainment, dining and shopping options when you expand into greater San Jose.
In New Almaden, the southernmost point of Almaden,
La Forêt
is an upscale dining destination that serves classic French cuisine in the heart of Almaden. The restaurant's countryside setting creates an exceptionally romantic ambiance for guests. La Forêt's creative menu features sumptuous delicacies such as beef tartare, lobster tail, and prawns meunière. The restaurant has a great wine library which includes Napa Valley wine selections. You can also stop by the restaurant every Sunday for brunch for an exquisite tasting menu.
Continuing past New Almaden, you can make your way down to Morgan Hill where there is an ever-growing bustling downtown and wine scene. Similarly, proximity to Los Gatos and Campbell is a breeze for Almaden residents.
Things to Do
Almaden's local attractions, services, annual events, and festivals ensure you never run out of things to do in the neighborhood.
Visit
Almaden Lake Park
for a full-filled day out with friends and family. Enjoy a walking and biking trail around the lake, picnic areas, and multiple playgrounds. The
Fourth of July Fireworks Festival
is a crowd-pleasing event that draws in thousands of visitors to Almaden Lake Park each year. After a night of live music and entertainment, the park celebrates with an inspiring fireworks display over the lake. The
Water Lantern Festival
is a popular event that brings the community together to decorate lanterns and enjoy live music and food trucks. At the end of the night, the lanterns are illuminated and released into the water simultaneously—it's an incredible experience!
Almaden Quicksilver County Park
is a lush green park with historical and ecological significance. The park offers breathtaking views of the nearby Almaden reservoir and the San Jose cityscape. Its open meadows, hiking paths, cycling trails, and steep hillsides make it ideal for family outings and picnics.
The
Almaden Golf & Country Club
is the perfect destination if you are a keen golfer. The prestigious golf club features well-groomed fairways, lush green golf courses, and well-maintained trees. You can play a round of golf with friends while enjoying uninterrupted views of the picturesque Santa Cruz Mountains.
Whether you are an ardent swimmer or a tennis fan, the
Almaden Swim & Racquet Club
has something for everyone. The club's outdoor amenities include heated swimming pools, a spa, and tennis courts. You can also attend social events or enroll in swimming classes at the club.
Schools
The San Jose Unified School District serves the Almaden community. Notable public and private schools in the district include:
Leland High, 9-12 (Public)

Bret Harte Middle, 6-8 (Public)

Castillero Middle, 6-8 (Public)

Graystone Elementary, K-5 (Public)

Simonds Elementary, K-5 (Public)

Williams Elementary, K-5 (Public)

Challenger, Almaden, Pre-K-8 (Private)

Holy Spirit, Pre-K-8 (Private)